Bio (ENG) 
Sophie Krier (LU / BE), relational artist and researcher, develops tools for collective narration and reflection. She is particularly interested in the oscillating movement between dream and reality, and form and non-form. Initially trained in textile design at the Design Academy Eindhoven, today she interweaves stories at the intersection of art & ecology that connect beings and places. In her editorial practice she combines education, artistic research and interventions in public space. She curated and moderated exhibitions and symposia on questions related to craft and industry, the future of education, the ethics of materials, visual culture, artistic tactics for urban ecology, the question of inhabiting frontiers and the art of seeing. Between 2004 and 2009 she directed the undergraduate course designLAB (Rietveld Academie, NL). In 2008, Krier initiated Field Essays, an ongoing research on how to restitute creation processes, which takes among others the form of a series of books published by Onomatopee. On invitation of University College Roosevelt (NL), Krier recently developed Art & Design Practice: a new program in the spirit of Liberal Arts & Sciences, which she currently teaches each fall semester.
Bio (FR)
Sophie Krier (LU / BE), artiste relationnelle et chercheuse, développe des outils collectifs de réflexion et de narration. Elle s'intéresse particulièrement au va-et-vient entre rêve et réalité, forme et non-forme. Initiée à l'origine au design textile à la Design Academy de Eindhoven (NL), elle tisse aujourd'hui des histoires qui relient êtres et lieus; elle croise ainsi éducation, recherche et interventions artistiques dans le domaine public à travers une pratique dite 'éditoriale'.De 2004 à 2009, Sophie Krier a dirigé le programme designLAB à la Rietveld Academie de Amsterdam. Krier a par la suite agencé et modéré ateliers, expositions et colloques autour de questions relatées à l'industrie et à l'artisanat, au futur de l'éducation, à l'éthique des matériaux, à la culture visuelle, aux tactiques écologiques urbaines, à la question d'habiter les frontières ou encore à l'art de voir.  En 2008, elle initie Field Essays, une recherche sur les formes d'écriture et de restitution du processus de création, qui se décline entre autres en publications hybrides éditées par Onomatopee. Sur l'invitation de University College Roosevelt (NL) elle a récemment élaboré un nouveau programme intitulé Art & Design Practice qui s'appuie sur la vision pédagogique des Liberal Arts & Sciences, et qu'elle enseigne actuellement chaque automne.
Downloads
Curriculum Vitae Sophie Krier 2017
AtelierSophieKrier_Terms
Ontwerpen om iets in gang te zetten (interview, NL)
Video portret (NL)
Graphic design of Atelier Sophie Krier by ÉricandMarie, Paris. Website by Budelinc. Portrait on this page by Roel van Tour. Atelier Sophie Krier is responsible for the content of this site and makes every effort to ensure that it is accurate and up to date. However, if you come across a document or page on this site that you think contains incorrect or outdated information, please let us know.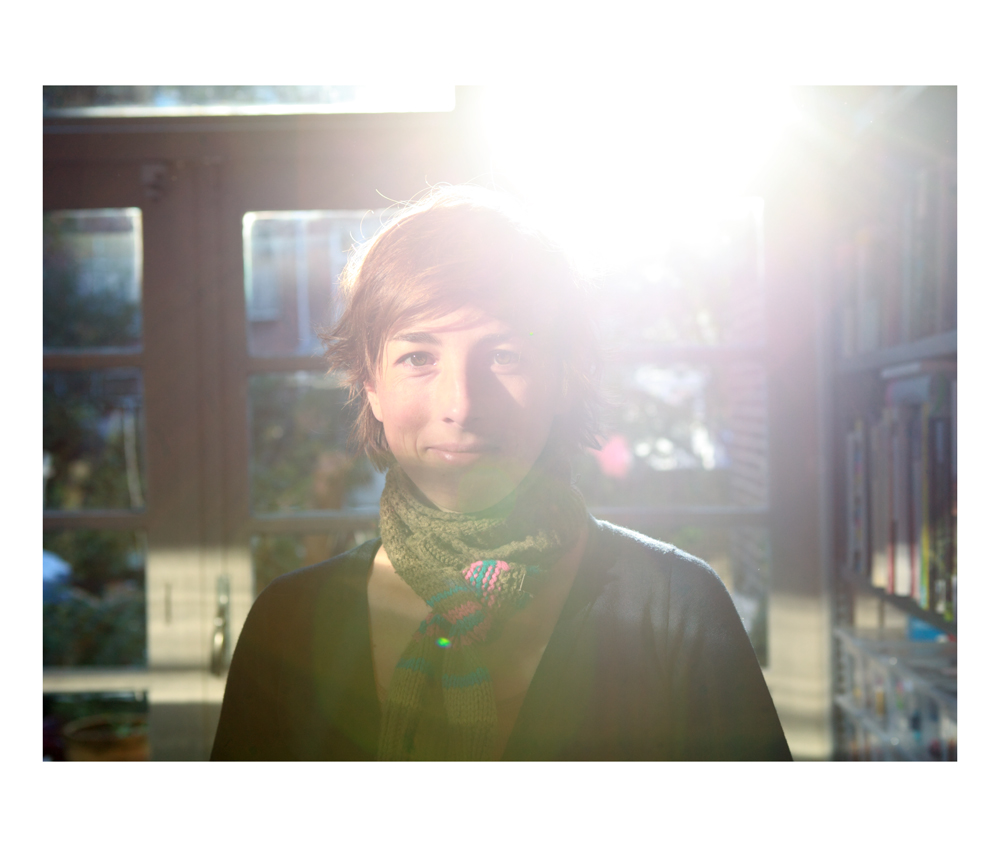 " In essence my – multi facetted – work is about mending our relationship to nature. I attempt to do this by focussing on processes and by interweaving histories, imaginaries and embodied experiences of beings and places."
Contact
NL: + 31 6 14 24 28 78
FR: + 33 7 68410878
sophie@sophiekrier.com
skype ID: sgjkrier
twitter
fb
linkedin