Commissioners & collaborators
MUDAM
University College Roosevelt
municipality of Veere
municipality of Middelburg
System D Academy, Sandberg Instituut
MOTI
Van Abbemuseum
Zeeuws Museum
Museum Boijmans van Beuningen
Premsela (Het Nieuwe Instituut)
TENT
CBK Rotterdam
MU Witte Dame
Bureau Europa / Marres
Witte de With
Ambassade des Pays-Bas au Maroc
CBKU & Provincie Utrecht
Utrecht Manifest No4
Hogeschool van Amsterdam
Streekmuseum Hoeksche Waard
No Academy & Het Instituut
Gerrit Rietveld Academie / designLAB
Studio for Immediate Spaces, Sandberg Instituut
Design Academy Eindhoven
MA Social Design & Source
Piet Zwart Instituut
Icelandic Academy of Arts
Centro
IED
Fabrica
Cranbrook Academy
Ensci-Les-Ateliers
Esad Reims
École Nationale des Arts Décoratifs
École Boulle
Over the years I've had the pleasure to work with many generous minds. Here's a tentative, incomplete, list: Marie Bertholle, Éric Gaspar, Bas Princen, Jonathan Muecke, Henriëtte Waal, Cathelijne Montens, Erik Wong, Philippe Vergoz, Liz Davis, Anna Bernagozzi, Carlos Casas, Saodat Ismalova, Aurélie Mossé, Hans Bloemsma, Auke Triesschijn, Victor Margolin, Lucja Pindor, Cynthia Hathaway, Roel van Tour, Keiko Sano, Paul Griffioen, Ria Waal, Lucy van Kleef, Sanne de Rooij, Ella Derksen, Bertus Ruitenbeek, Hunnie, Mara Skujeniece, Gabriella Gomez Mont, Jurgen Bey, Rianne Makkink, Marek Pokropski, René Put, Brigitte Gootink, Mieke Gerritzen, Freek Lomme, Li Edelkoort, Bas van Beek, Johanna van der Zanden, Arne Hendriks, Elisabeth Leersen, Benoît Martiny, David van der Veldt, Maaike Roozenburg, Hoko Studio, Anne Holtrop, Rinske Wessels, Anna Loporcaro, Didier Damiani, Anke Weiss, Arjen Damen, Jan van Duppen, designLAB, Ed van Hinte,  Krijn Christiaansen, Wout Hoogendijk, Karel Sybesma, Sujan Chitrakar, Aaf van Essen, Manon van Kouswijk, Dima Stefanova, Raoul Teulings, Jeroen Boomgaard, Eva van der Schans, René, Jesse Howard, Andreas Tscholl & Felix Peter, Jamal Abdenassar, Khadija Kabbaj, Tim Klaasse, Martijn van Berkum, Ester van de Wiel, Smary Mc Carthy, Marjolein Fase, Bertjan Pot, Onno Donkers, Nico Vascellari, Saskia van Stein, Brigiet van de Berg, Kirsten Algera, Jan Boelen, Ingrid Commandeur, Kali Nikitas, Henk Oosterling, Tim Vermeulen, Job Meihuizen, Aart Helder, Andrew Keen, Martin Haring, Suzanne van Doorn, Johan Wagenaar, Paul Gofferje, Lena Shafir, Gabriella Gomez mont, Sonja Kneepkens, Conor Trawinski, Clo'é Floirat, Fanny Desbordes, Carin van Dongen, Joost Kramer, Leonard Oosters, Tejesh Manshakir, Matthijs Labadie, Monique & Marc Krier Favyts, Marijke de Bie, Jeanne van Heeswijk, Charlotte de With,  Janneke Wesseling, Erik de Jong, Clemens Driessen, Andrea van Pol, Stéphane Verlet-Bottéro, Christopher Crime, Amélia More, and many, many more…
Bio (ENG) 
Sophie Krier (LU / BE)

develops tools for collective narration and reflection. Her work revolves around the mouvement that initiates dream and reality, form and non-form. Initially trained in textile design at the Design Academy Eindhoven, today she interweaves stories that connect beings and places. In her editorial practice she combines artistic research, publishing and education. Between 2004 and 2009 she led the undergraduate course designLAB (Rietveld Academie, NL). She has curated and moderated exhibitions and symposia on questions related to craft and industry, the future of education, the ethics of materials, visual culture, artistic tactics for urban ecology, and the question of inhabiting frontiers. In 2008, Krier initiated Field Essays, an ongoing exploration of the intimate relation between making and thinking in creation processes, published by Onomatopee. Krier was artist in residence at Cité Internationale des Arts in Paris with Field Essays in 2014. On invitation of University College Roosevelt (NL), Krier recently developed Art & Design Practice: a new program in the spirit of Liberal Arts & Sciences, which she teaches each fall, while artist Marc Nagtzaam teaches each spring. 
www.sophiekrier.com
www.fieldessays.net
Bio (FR) 
Sophie Krier (LU / BE) développe des outils collectifs de réflexion et de narration. Elle s'intéresse particulièrement au mouvement qui engendre rêve et réalité, forme et non-forme. Formée en design textile à la Design Academy de Eindhoven (NL), elle tisse aujourd'hui des histoires qui relient êtres et lieus;  elle croise ainsi éducation, recherche artistique et publications dans une pratique 'éditoriale'. Sophie Krier a dirigé le Bachelor designLAB à la Rietveld Academie (Amsterdam, NL) de 2004 à 2009. Elle a agencé et modéré des expositions colloques autour de questions relatées à l'industrie et à l'artisanat, au futur de l'éducation,  à l'éthique des matériaux, à la culture visuelle, aux tactiques écologiques urbaines et à la question d'habiter les frontières. En 2008, elle a initié Field Essays, une recherche continue sur la relation intime entre le faire et le penser le processus de création, qui se décline en publications éditées par Onomatopee, et autres manifestations. En 2014-2015 Sophie Krier était résidente à la Cité Internationale des Arts de Paris avec Field Essays. Ellepour Sur invitation de University College Roosevelt (NL) elle a récemment développé un nouveau programme intitulé Art & Design Practice dans l'esprit des Liberal Arts & Sciences, où elle enseigne actuellement chaque automne; l'artiste Marc Nagtzaam y enseigne chaque printemps.
www.sophiekrier.com
www.fieldessays.net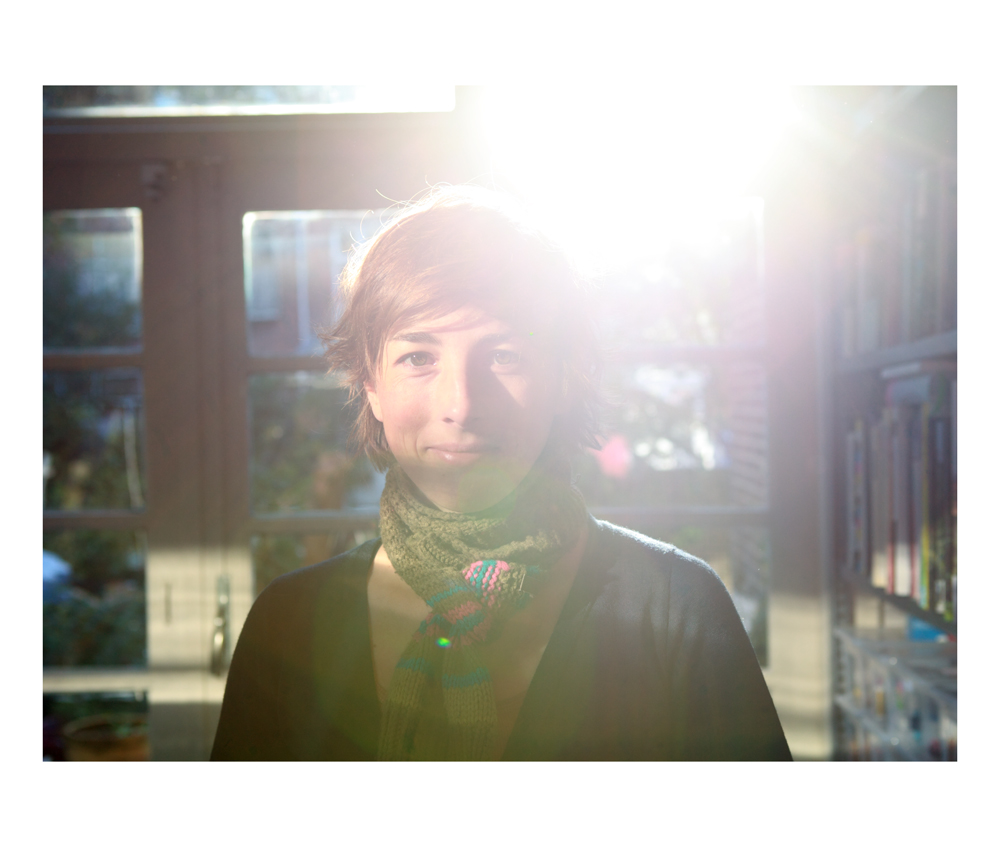 JANUARY 2017. 
Atelier Sophie Krier is currently exploring new rhythms and trajectories of work in Bretagne, France, with sporadic access to internet.
Contacts
tel NL: + 31 (6) 14 24 28 78
tel FR: + 33 7 68410878
sophie@sophiekrier.com
skype ID: sgjkrier
twitter
fb
linkedin
Art & Design Practice Course Director

Downloads
AtelierSophieKrier-CV-2016
AtelierSophieKrier_Terms
Ontwerpen om iets in gang te zetten (interview, NL)
Video portret (NL)
Graphic design of Atelier Sophie Krier by ÉricandMarie, Paris. Website by Budelinc. Portrait on this page by Roel van Tour. Atelier Sophie Krier is responsible for the content of this site and makes every effort to ensure that it is accurate and up to date. However, if you come across a document or page on this site that you think contains incorrect or outdated information, please let us know.